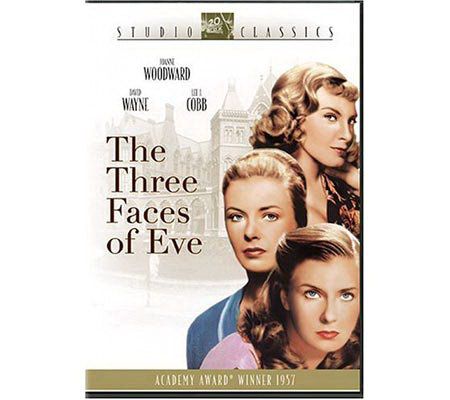 The movie, the Three Faces of Eve, talked about the different personalities that people display. This movie, in particular, talked about it in the manner of personality disorders. But y'all know I ain't crazy. (Well, at least the VOICES tell me that I am not crazy). HEHE.
With that said, I think all of us have different 'sides', if I may to our personality. That's the beauty of being human. We can become chameleons without being fake. And there, is, often a need to have different sides of a personality to react accordingly to your conditions, circumstances, and personal and professional relationships. As you should. There is a time to be agressive, a time to be submissive, or kitten like, or even a visionary. And according to
Michael Gerber
, we have the ability to have many professional personalities, at least within us, we just have to learn to balance them out. So, here are my Five. . .
Tricia:
She is the playful one. She is the one that is humorous, studious, mildly timid (in a careful way), and is open to trusting everyone. This is the one that doesn't take things too seriously, and always makes sure her i's are dotted, and her t's are crossed. Tricia is in everybody's business! Tricia's preferred profession would be an attorney.
Patricia:
This is the romantic. The visionary. The one that can get caught up in the clouds. Patricia is the one that hears
"
Come Away With Me
"
and could totally get caught up into the song. Patricia is the one that loves chick flicks, believes in love at first sight, and is extremely vulnerable and emotional. (If y'all tell anyone this Imma raise hell). Patricia loves and loves hard. She could live on a boat with the one she loves shelling shellfish for the rest of her life. This is the girl that could sing "
Midnight Train to Georgia
" and mean every word of it. Patricia is a bleeding heart compassionate. Patricia loves to write. Patricia's preferred profession would be so over working. She would be a grifter.
Trische:
(Prounounced Trish): Trish is the sexpot. The tri-sexual "I'll try anything once" kind of chick. The one that is bout it bout it, and pulls out all the bells and whistles when necessary. The one that likes it, likes it good. The sex kitten that comes out the box at the drop of a dime, and puts on a show and knows that
"Tonight What Heights We'll Hit. . .On with the Show this is It"
type of day. She's the sexpot that can take them or leave them, and leave them wanting for more. Trische's preferred profession would be to marry well and look cute all day.
Pat
: Pat is a hot mess. But not in a good way. Pat's bark is actually worse than her bite. Pat's pokerface is on 24/7 and she is usually the one that comes out if things are not going right for Trische, Tricia, or Patricia. It's a barrier, giving the pretense that everything is okay. Pat is dependable and take charge. Don't play with her, but dependable. She gives it to you straight with no chaser. She is NOT warm fuzzy, but she's deliver the goods. Maybe not packaged the way you need them, but packaged nonetheless. Nobody knows Pat's business. Pat's profession would be anyplace where she can delegate. Not in a tyrannical way, but some where high profile where she would end up winning an Essence award or something.
P:
P is new. P is a pop culture, history, political, spiritual enthusiast, who is laced with double entendre's, tongue in cheek comments, and hidden meanings in everything. P gives her two cents which turn into 25 cents. P is an entrepreneur that doesn't take anything too seriously (Just like Tricia). P is counted on to give good, objective advice, and opinions. P doesn't like her current job and is actively seeking another one. P would like to write or own a bookstore or be a historian on PBS. Looking like a teacher/whore with glasses on.
Have you seen any of these in me?
What are your Heartbeats and many faces?