Usually I leave topics like this to the
expert
, but I am curious as to the status of many people, cause celebres in thier own right.
There were those we had high expectations of SuperStar status, those that were fresh new faces, what was cool and what was hot. And then there were the elite that catapulted to iconic status during their tenure in a Jet Magazine/Ebony/Essence fueled era.
Narrow is NOT the gate. Wide is the gate to the many who have been ushered into our lives with great expectation, either as a "breakout" star, or "one to watch".
Here are some of my choices:
After groundbreaking roles in the movie "Angel Dust", and his smoother than performance as Ricardo Tubbs in the
critically
acclaimed Miami Vice, Philip Michael Thomas was, indeed, our black man walking. With the coolest apparel to boot, coupled with a foray into the music would with his memorable album "Living the Book of My Life", he has a multitude of talents, including his support of the "Psychic Friends Network". With this litany of talent, our community needs you, Philip. Where you is?
First introduced to us as the woman with the lustrous Jheri (or was is an "S" Curl) in the commercials that captured out heart and souls, Ola Ray catapulted to tight blue jean status with her co-starring role as the burgundy lip gloss infused date of Michael Jackson in the international smash video, "Thriller". We expected big thangs, big thangs, from a woman with equally big hair. Where did she run off to?



This brothers descent into virtual oblivion is disturbing on so many levels it is impossible to list. You wonder why this picture is so small. Glad you asked. I can't FIND any pictures of Christopher Williams online right now other than small scale ones like this. Now Christopher Williams - he was ONE for the books. One of those universally fine brothers where even if you didn't like 'that' kind of brother, you thought that mutha fucka was phoine. With a beautiful voice to boot. By the time he was in New Jack City, I was officially hooked. Sidebar: It is true he used to weigh alot and lost weight as soon as he got out, has a baby by Stacey Dash, and is the one that knocked Halle Berry into next week. Please advise.
We saw her as the ghettofabulous woman with a heart of Gold in "Jason's Lyric" the woman who was the confidant and friend of Nia Long's character in "Love Jones", the woman who hypnotized and seduced both Denzel and Samuel L. Jackson in "Devil in a Blue Dress" and "Eve's Bayou", respectively. She is the crazy, sexy, cool homey, lover, friend. However, based on reports of her mental status, she seems to be relishing in the crazy status more than anything at this point. Honeychild, I don't know where you are and what you are looking for; hopefully it's your mind because I heard you lost it a long time ago; come back to us soon.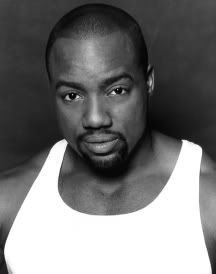 Although most of us couldn't get past the fact that his lips screamed and yearned for chap stick on the regular, we were all delighted at the prescence of a strong black man on television; one who exuded equal confidence, vulnerability, strength and weakness all in the form of a one hour period, Thursday Nights on Fox. He could get to be a bit much to look at if he wasn't edged up with his hair, but ultimately, we enjoyed his prescence, and a good time was had by all in the short span of the love affair we called "New York Undercover".
Now it's time to turn it over to y'all:
Who would you like to include in the Operation Negro Search?