Clocking Out. . .
Suicide (from
Latin
sui caedere, to
kill
oneself) is the act of willfully ending one's own
life
; it is sometimes a noun for one who has committed or attempted the act. - From Wikipedia, the Free Encyclopedia. . .

The events that have surrounded the death of
James Dungy,
along with a conversation with a friend last night inspired this particular blog, and with that, I want to actually bring up people that we know to have taken their own lives and to ask a question of you. . .
Phyllis Hyman (1949-1995) - Love the girl. One of my favorite singers. At the time I was in college and was working in a record store. When someone told me that she had passed, the first thing that I had thought about was a heart attack. (Anyone who knows/loves Phyllis would know that she had been looking well fed at that point). But when I heard that she had taken her own life, I was hurt. I didn't know her, but that was the feeling that I had was, hurt. . .What could have been so bad where she did not want to LIVE anymore?
Phyllis was a natural talent and beauty, in an era where her style, beauty, and musical genre were a place where, she couldn't actually be placed. (Similar to Dorothy Dandridge, Butterfly McQueen, Althea Gibson, Nat King Cole). It is also rumoured that she was constantly unlucky in love. She took her life not too long before she had to appear on stage with the Whispers. I still love and miss her music.
More on Phyllis: Phyllis Hyman Page AND PhyllisHyman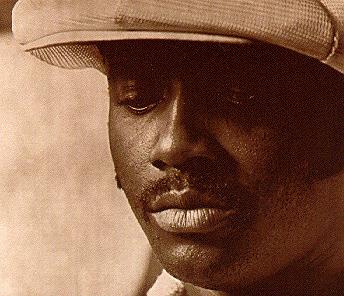 Donny Hathaway (1945-1975) - A rich, sumptious singer with an unforgettable voice, I was just knee high to a duck when he passed. He launched himself from a high rise window. The glass had been carefully removed from the window and there were no apparent signs of struggle. I remember seeing a picture of the window in the Ebony magazine. (back when the Ebony was HUGE). I was puzzled, and confused. I didn't quite know what suicide was and meant, but I did know that he was dead, but I didn't comprehend the manner in which it was prescribed.
Equally underappreciated (a la Phyllis), but beloved, Donny Hathaway sings one of the most, if not the most memorable Christmas song there is (This Christmas). His daughter, Lalah Hathaway, is equally as talented as he.
For more information, you may visit the Donny Hathaway Page.
Kurt Cobain (1967-1994)- Yah, I dunno. In my humble opinion, I think it was a CON - spiracy. I know he had a substance abuse problem, but somethin's rotten in the state of Denmark. . .
Additional info on Kurt can be found at
The Cobain Memorial: Welcome to Cobain.com, Cobain Murder Investigation, and Justice For Kurt Cobain - Was Kurt Cobain Murdered?
Dorothy Dandridge (1923-1965) - This is questionable as well. Although she had only $2.14 in her bank account when she died; there is evidence that her career was on the rebound; however, she had lost everything, and the only child that she did have, Harolyn Nicolas from Harold Nicholas from the Nicholas brothers, was severely disabled, and after her money ran out, she had to make her a ward of the state. It's questionsable that she died accidentally; however, many believe it to be a suicide, even though the official coroner's report did not make a final determination.
When I was a sophomore in high school, a guy at our school went into the men's room and hung himself with a belt. It was right after lunch and those in the first lunch had just seen him strolling around. Counselors were brought on site to counsel the students that were affected. Maybe then I would say that I wasn't, but in hindsight, I now know it to have been shock, because I blanked it out of my mind from then until the incidents that surrounded the most recent suicide of James Dungy.
More info on Dorothy can be seen at Dorothy Dandridge - A Life Unfulfilled
What I do know about suicide is:
- Most men use a more agressive (read: violent) means of ending their lives (shotgun blast, jumping from a building.
- Most women use a more clandenstine approach (pills, carbon monoxide).
What I DON'T know, and this is probably the consensus of all, is Why? What are your thoughts on this? Have you or someone you know had to experience something like this?